Richard Vines
May 3, 2016

Dining in Dubai is like iTunes: Get just the hits and avoid the filler.
Restaurateurs are drawn by the relatively easy money: They can recycle concepts and dishes while giving their chefs overseas experience. But that's good news for diners, because some of the best restaurants from around the world are just a taxi ride away.
If the fancy restaurants tend to be derivative and expensive, they are still generally good. And you can eat very well for a few dollars at local cafes, where the absence of an alcohol licence means the focus is entirely on the food.
Here are some places to try.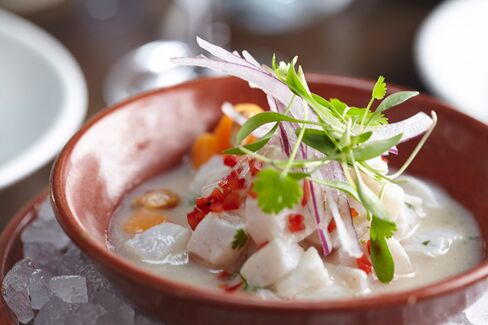 Three names kept coming up when I asked where to dine in Dubai: Coya, La Petite Maison and Zuma. All three are London exports from restaurateur Arjun Waney. I tried just the first, and this Peruvian restaurant is as good as the original. In fact, the higher ceilings mean it feels less cramped. It's much the same food from chef Sanjay Dwivedi, and there is a cool pisco lounge. Coya is Time Out's Dubai Restaurant of the Year 2016. (Zuma is top for Japanese; La Petite Maison for French.) There is a lunch menu at 130 dirhams ($35 at about four dirhams to the dollar) but expect to spend a lot more at night.
Restaurant Village, Four Seasons Hotel, Jumeirah Rd; +971 4 316 9600
Nusr-et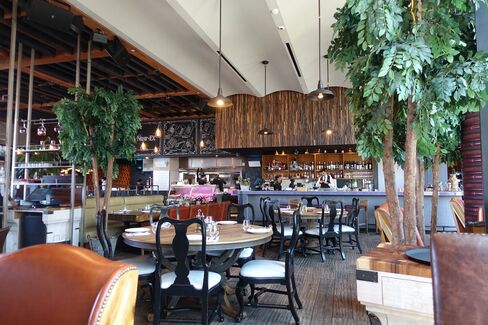 This is an Istanbul-based steakhouse that has a great following in Dubai. (I went to the original once and sat in the naughty corner for fat tourists while the rest of the room was crowded with beautiful people.) I got a table in Dubai by showing up at lunchtime when Nusr-Et (and Coya next door) are relatively quiet. You lose out on atmosphere but do get to try some great food, albeit at high prices. A modest lunch (with water) for one cost 412.5 dirhams plus service. If you are on a budget, this isn't the place for you.
Restaurant Village, Four Seasons Hotel, Jumeirah Rd; +971 4 407 4100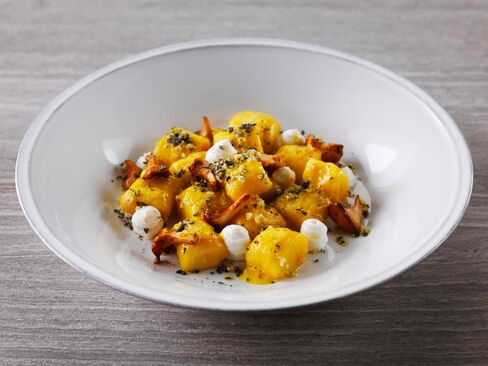 This restaurant from the British restaurateur Jason Atherton is among the most exciting in Dubai. The view is stunning. The menu is filled with original dishes. Tristin Farmer is a talented chef. And the service is first class. I've been to 10 Atherton restaurants around the world, and the originality and distinctiveness of Marina Social is remarkable. But – and this is an enormous but – the place is too dark and too loud. We ordered the Feed Me menu at 450 dirhams for four courses, where the kitchen decides what to send out. We struggled to hear descriptions of the dishes (or each other) and to see what was on the plate. We lapsed into a very unsocial silence. (Or maybe I was just boring everyone.)
InterContinental Hotel  Dubai Marina, Bay Central, Dubai Marina, Al Sufouh Road; +971 4 446 6664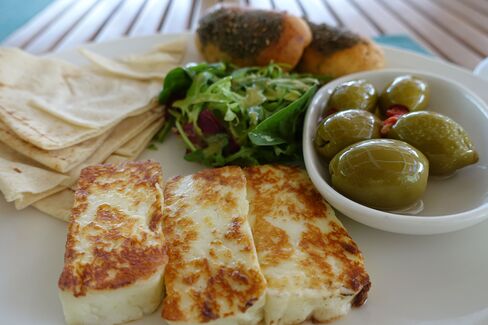 This is the most charming restaurant I visited. It's outside the city, in a gorgeous botanical garden where the sounds are of rustling leaves and water lapping in fish-filled crystal streams. You can sit in a wooden pavilion dining on light and uncomplicated, mainly Thai, dishes such as saffron shrimp curry. Or come for breakfast, when the options may include poached egg on tapioca and potato hash or vegan tofu scramble, served with bagels and croissants from the bakery. My Arabic breakfast plus cappuccino and water came to 80 dirhams before they knocked off 20 percent because I paid by Amex. I have no idea why, but I recommend it to restaurants everywhere.
Al Barari, Opposite Falcon City; +971 4 392 5660